Welcome to
The Babe Zaharias
Golf Course
Welcome to The Babe
Zaharias Golf Course!
About us
Texas golfers will enjoy golf at one of the Gulf Coast's finest golf facilities: Babe Zaharias Golf Course. Managed by Aquila Golf, hold a different experience for area golfers and destination golfers alike. Located in Southeast Texas and in close proximity to the Texas Gulf Coast, our golf facilities offer memorable golf and easy access to some of the best outdoor recreation opportunities in the country.
With so much available to enjoy, it's easy to see why Babe Zaharias can offer you the ultimate golfing experience. It's for these reasons that our golf facilities also make the perfect destination for your group's next golf outing or tournament. Groups in sizes from 24 – 144+ are welcome to book their golf event and experience the professional and courteous customer service our staff pride themselves in. We hope that you will explore your opportunities for great golf and more, and we look forward to seeing you on the golf course!
Trackman 4 pricing
Driver fitting-$150.00- 1-11/2 hours
Iron fitting-$150.00- 1-11/2 hours
Full bag fitting-$350.00- 3-31/2 hours
Wedge fitting-$150.00- 1-11/2 hours
Ball fitting-$50.00- 30 min-1 hour
Putter fitting-$100.00- 30 min-1 hour
TrackMan has a long history of working with golf radar technology. The company was established in 2003 with the sole purpose of helping golf professionals understand more about this critical moment in time. The TrackMan golf radar not only helps map these key data parameters – ball speed, attack angle, club path, face angle, etc. – it also captures the golf swing with a built-in HD video camera or with the use of external cameras.
Full Bag fitting (all woods, irons, wedges, and putter)
This is the most in depth fitting for those who want to take their game to the highest level. One of our babe Zaharias certified trackman fitters will fit you through your entire bag.
Driver fitting
We all want to hit our driver longer and straighter. with our certified trackman fitters, that's exactly what you will get. We have components from Mizuno, Ping, Callaway, and Titleist to get the right head and shaft combination to optimize your driver.
Iron fitting
Being custom fit for your irons, will optimize your consistency and distance. allow our certified Trackman fitters to customize your iron head and shaft. With hundreds of head and shaft options we can offer, you will be the envy of your foursome.
Wedge fitting
Playing wedges that have been fit for your swing and course conditions is the fastest way to lower your score. Our certified fitters will help you find the proper bounce and gapping to improve your short game. All wedge fittings will use premium Titleist Pro v1 balls.
Ball fitting
What is the one piece of equipment you hit on every shot?? Your golf ball!! We believe a proper golf ball fitting takes place on a golf course, not a mat or hitting into a screen. we use Titleist's green to tee approach. The Titleist Green-to-Tee fitting process involves an evaluation of all shots on the golf course, with the greatest emphasis placed on shots into and around the green. Let us fit you into the correct ball for your game.
Putter fitting
Almost half of your strokes in a round of golf comes from one club, your putter. We all get fit for our driver and irons, but have you ever been fit for your putter? Trackman 4 has new technology that allows your certified fitter to fit you in a putter that will have you sinking more birdie putts.
Babe Zaharias Course Layout
The facility is located on 150 acres, which is divided into three sections by Jimmy Johnson Blvd and Ninth Avenue.
An aproximately 1,100 square foot golf shop with food service area, men's and women's restrooms.
A championship eighteen hole golf course approximately 7000 yards in length with 15 bunkers.
Full length 60″ wide concrete cart paths 120″ turn outs located near some of the tees.
A large newly resurfaced asphalt parking lot with parking for approximately 300 cars.
A practice green and a large driving range with approximately 20,000 square feet of teeing surface.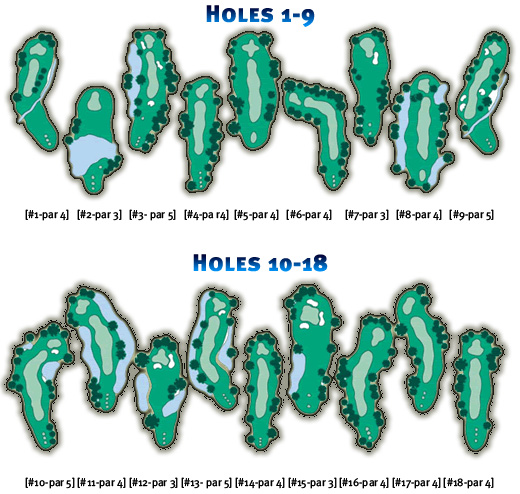 Mitch Duncan
409-344-0205
Maduncan75@gmail.com
| | |
| --- | --- |
| Private Lesson Adult | $100 |
| Private Lesson Adult 4 Pack | $320 |
| Private Lesson Adult 10 Pack | $700 |
| Private Lesson Adult 30 Minute | $40 |
| Private Lesson Junior | $75 |
| Private Lesson Junior 4 Pack | $250 |
| Private Lesson Junior 10 Pack | $500 |
All Adult and Junior lessons are 45 minutes to an hour in length.
Mitch Duncan Golf Academy
At the Babe Zaharias Golf Course, we are committed to helping you improve your golf game. The Babe is the site of the Mitch Duncan Golf Academy – known through SETX for developing Junior Golf. The Babe also offers lessons and clinics to players of all skill levels to advance their games. The facility features .5 acres of private, all grass hitting stations, and one chipping/putting green.
Whether you are a beginner interested in learning the game or are a serious golfer looking to perfect your game, the Babe has the right program designed for you. Come join us!
Our Instructor
The Babe has great teachers and great facilities for you to work on your game. For individual lessons and rates, contact Mitch Duncan at (409) 344-0205, email at maduncan75@gmail.com or the pro shop at (409) 722-8286
Mitch Duncan
"Golf is about how well you accept, respond to, and score with your misses much more so than it is a game of your perfect shots."
Dr. Bob Rotella
Mitch has over 15 years of experience in teaching the game of golf to all skill levels. In addition, Mitch is the Head Golf Professional at The Babe. Mitch is an accomplished teacher who works with players of all skill levels.
Facilities at Babe Zaharias
Pro Shop
1,100 square foot golf shop complete with everything a golfer needs to play his/her best.
Practice Facility
A practice green and a large driving range with approximately 20,000 square feet of teeing surface.
Bar & Grill
The Pro Shop at Babe Zaharias includes a food service area to provide for your basic food and drink needs.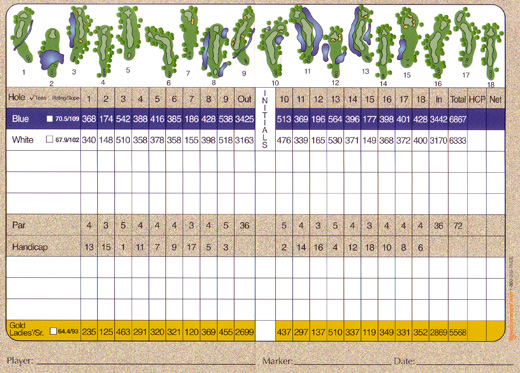 Babe Zaharias Golf Course
Get Yours Today
Anyone who has ever hit that little white ball knows how addictive the game of golf can be.
To help manage your golfing addiction Aquila Golf offers a variety of annual golf passes to fit any golfer's need and our convenient quarterly payment plans fit any golfer's budget.
Both passes are available in the Family Package. Family packages apply to your spouse and any school age children 18 years and younger who reside with you.
Email us and we will assist in evaluating your annual pass needs to determine which package is the best fit.
3500 Jimmy Johnson Blvd.
Port Arthur, Texas 77624
This is a small excerpt about your course. (This can be switched out with other information if wanted)
3500 Jimmy Johnson Blvd.- Port Arthur, TX 77642
Copyright © 2017 Aquila Golf, Inc.